Bellanca (American Champion) Citabria, Scout, Explorer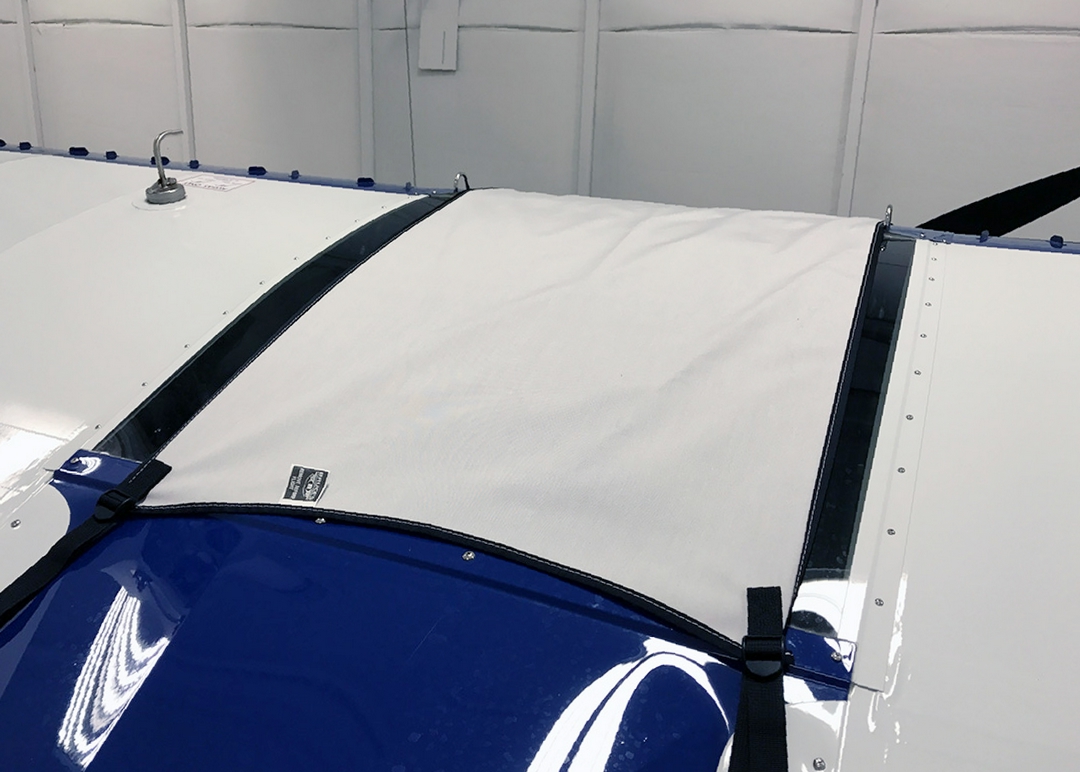 AVAILABLE NOW, your Oshkosh discount!

Product

ID
Product name
Unit

Price
close= Bruce's Comments, Photos, Info & More.
= Product Photos, Etc.
= Items that have expedited delivery.
Quantity
Qty
Cart
what our customers are saying...
"I received the cover and plugs. Everything looks great and great quality."
-SR, Beaverton, OR USA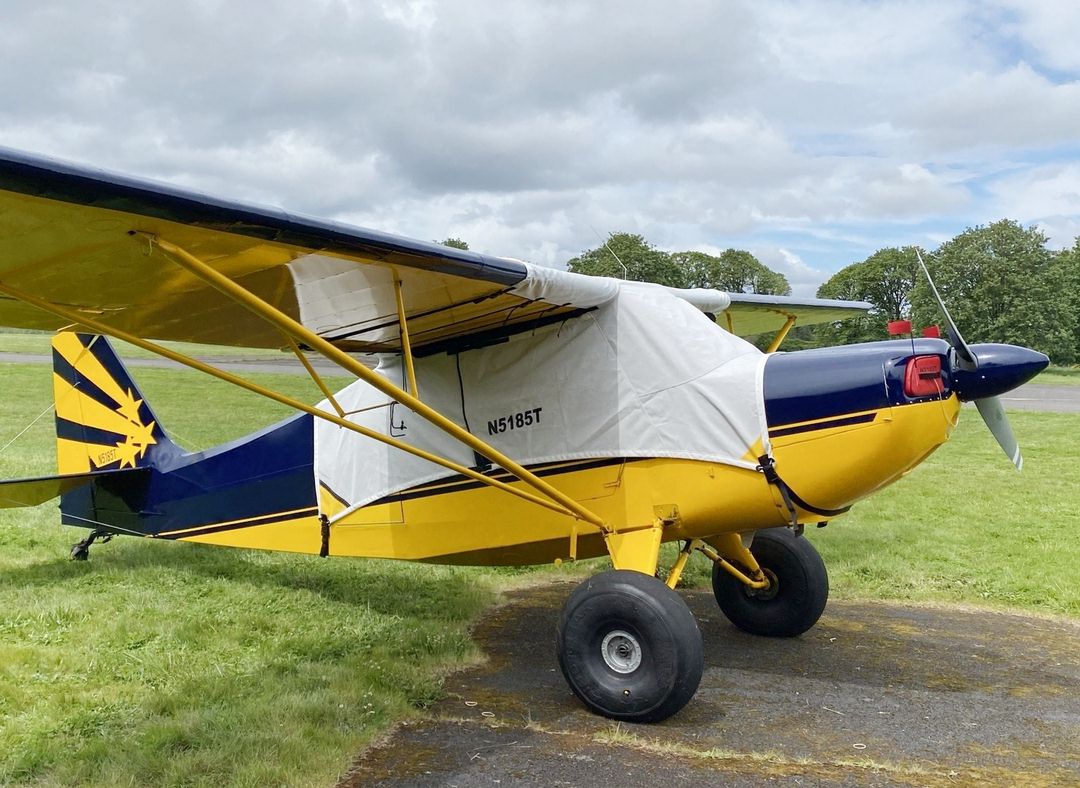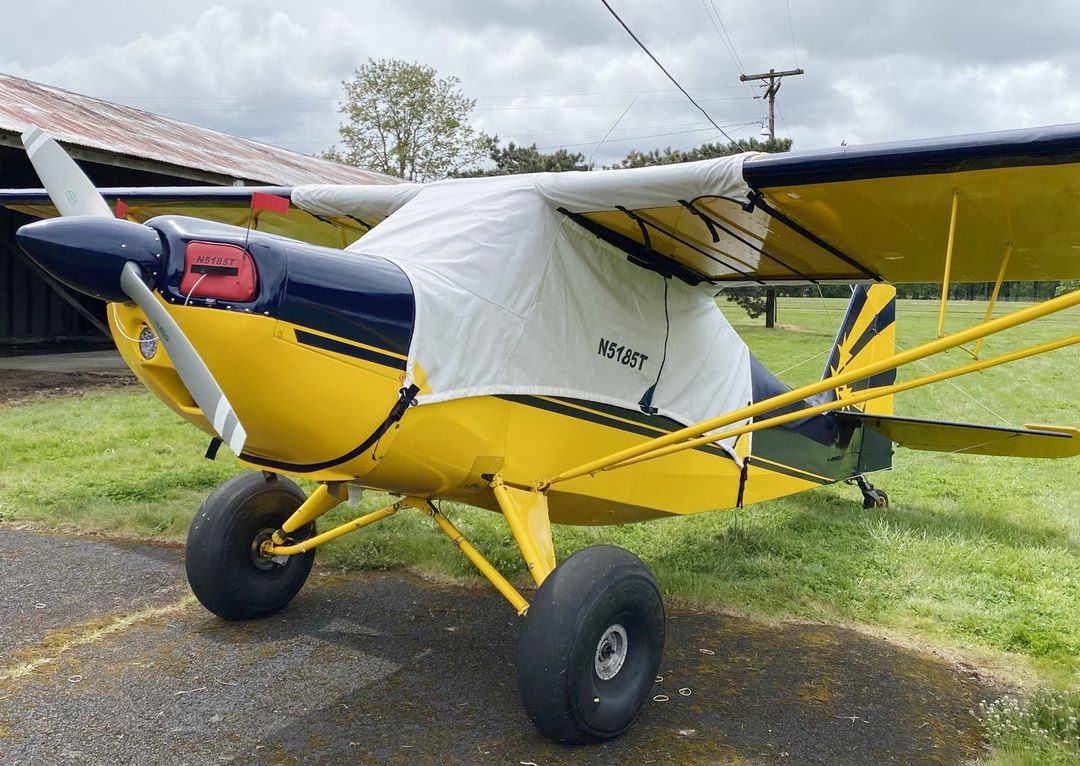 "Fits great!"
-TP, Winter Haven, FL USA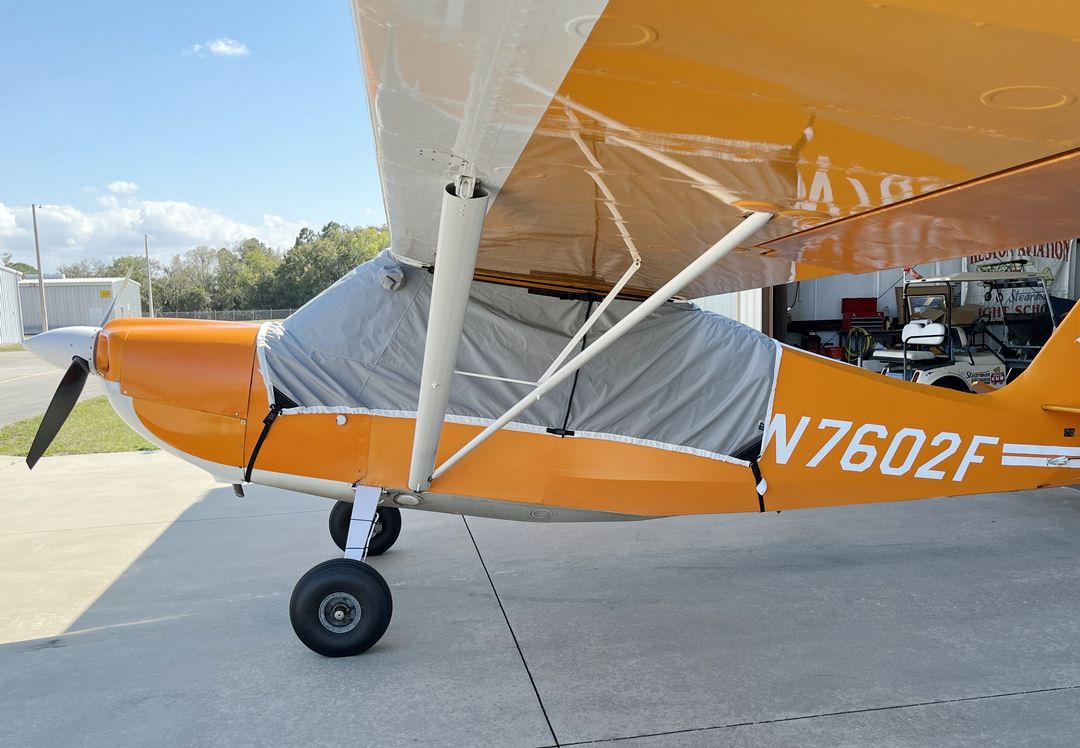 "Daisy Mae is a happy girl."
-CB, Toney, AL USA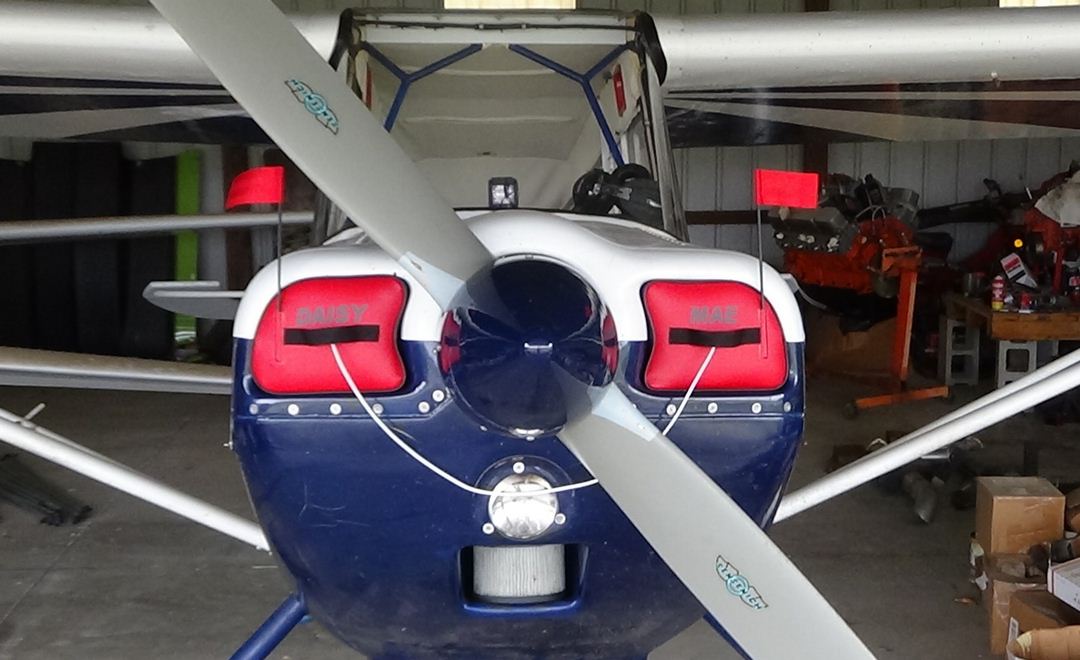 "I just wanted to drop you some photos of the cover you made for my plane-looks great! Thanks! I should have put the beautiful engine cover you made me a couple of years ago on too-maybe next time."
-PS, North Mankato, MN USA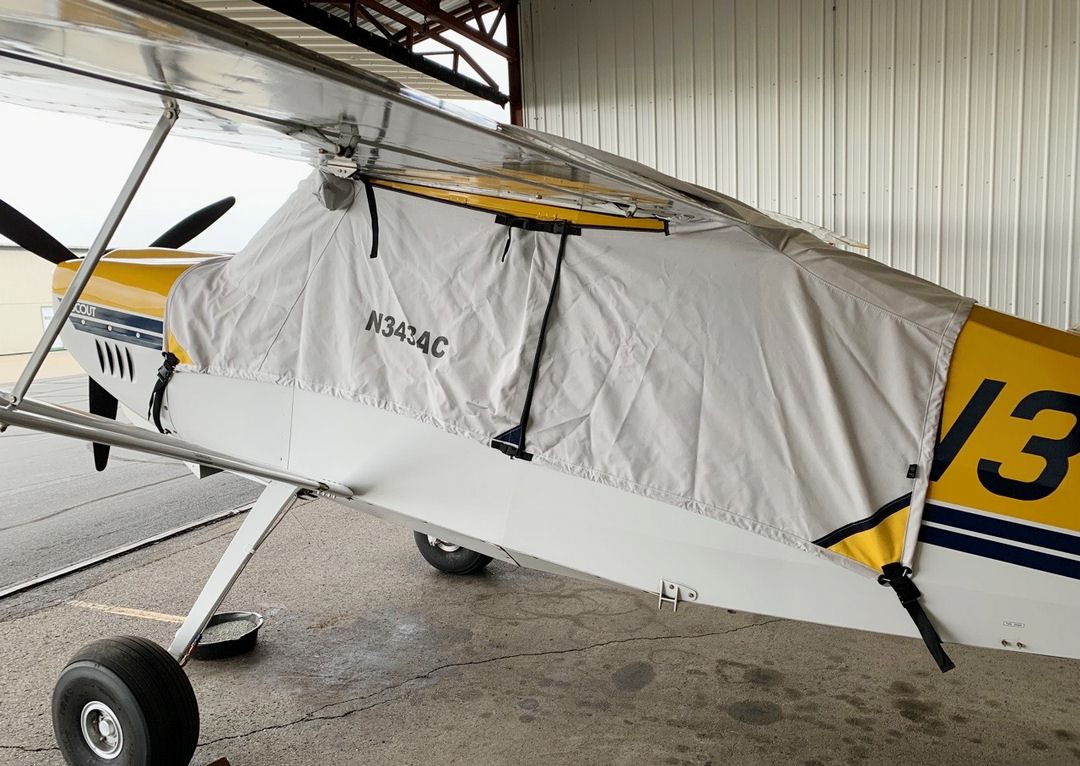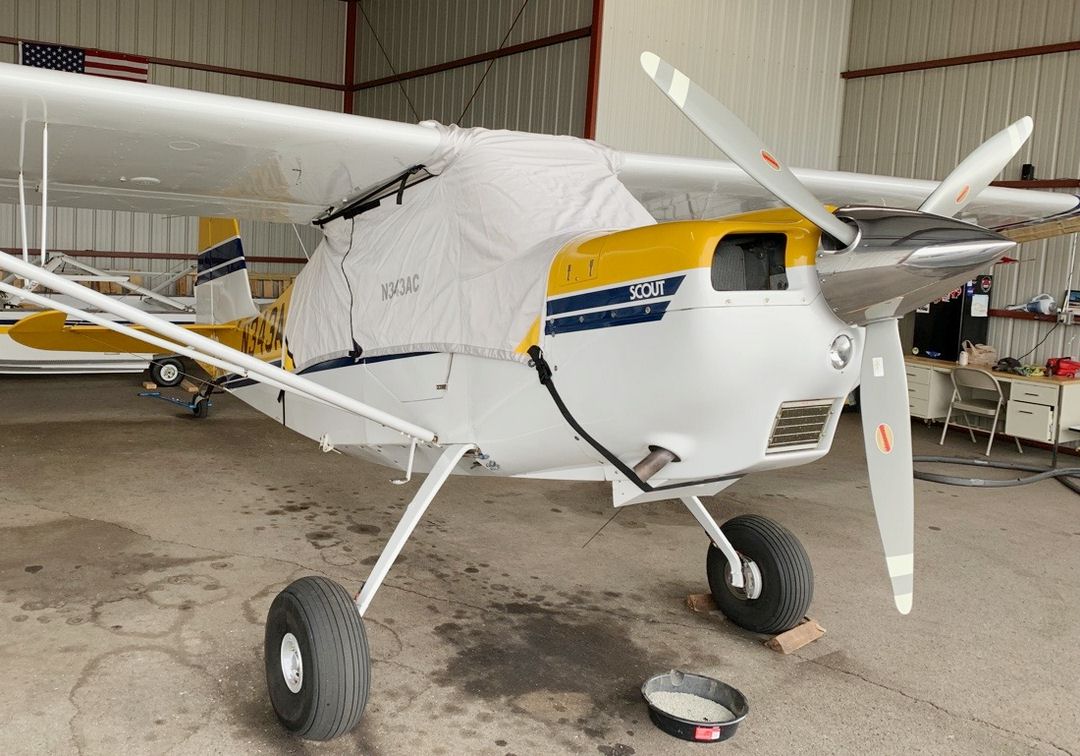 "It takes my wife and me 25 minutes to install the covers on our 7GCBC floatplane. (N88055). We have engine, cockpit, empennage, and wing covers with hail protection. The plane is sitting on a lift in the lake with dock under the wings and empennage so we can walk under everything. Two tricks:Fold the covers so that they are easily reinstalled. For the wings, we roll them from the tips inwards. That way we can put them on at fuselage and roll them out to the tips. They also must be inside out so the inside-facing surface is facing outwards. The same ideas apply to the other covers. Also, we have a storage bin on the dock that we can put the covers into. The second trick is to keep the plane low relative to the dock to put on the wing ans empennage covers. This eliminates the need for a ladder. For us, this means not raising the plane on the lift until those covers are on. "
-PS, White Bear Lake, MN USA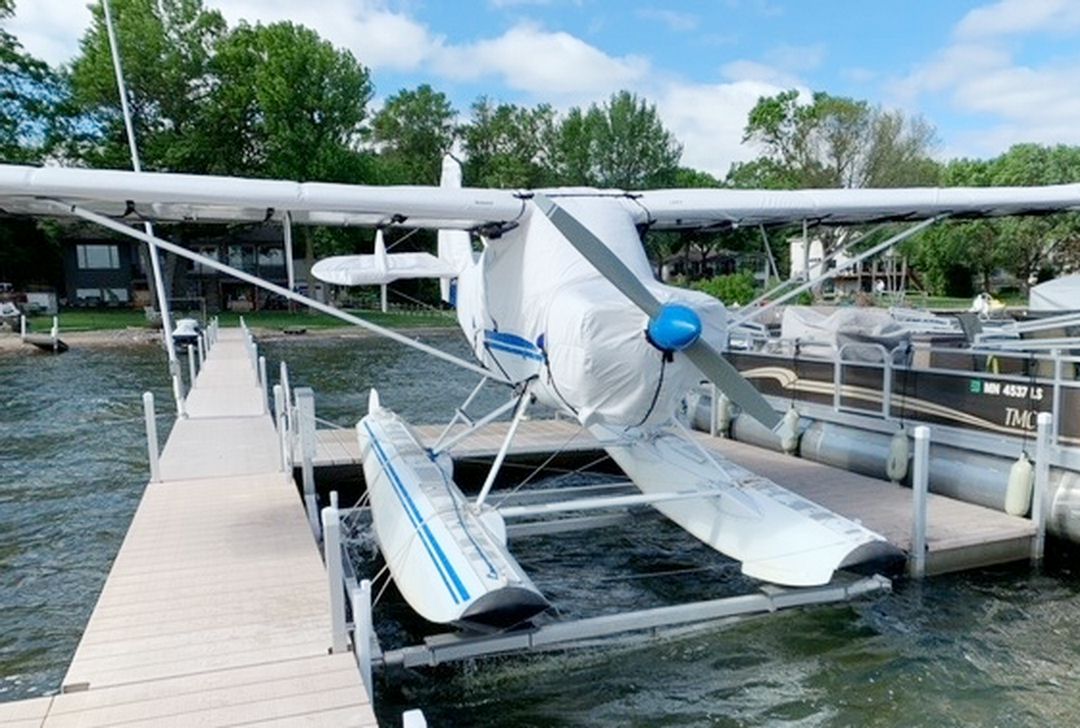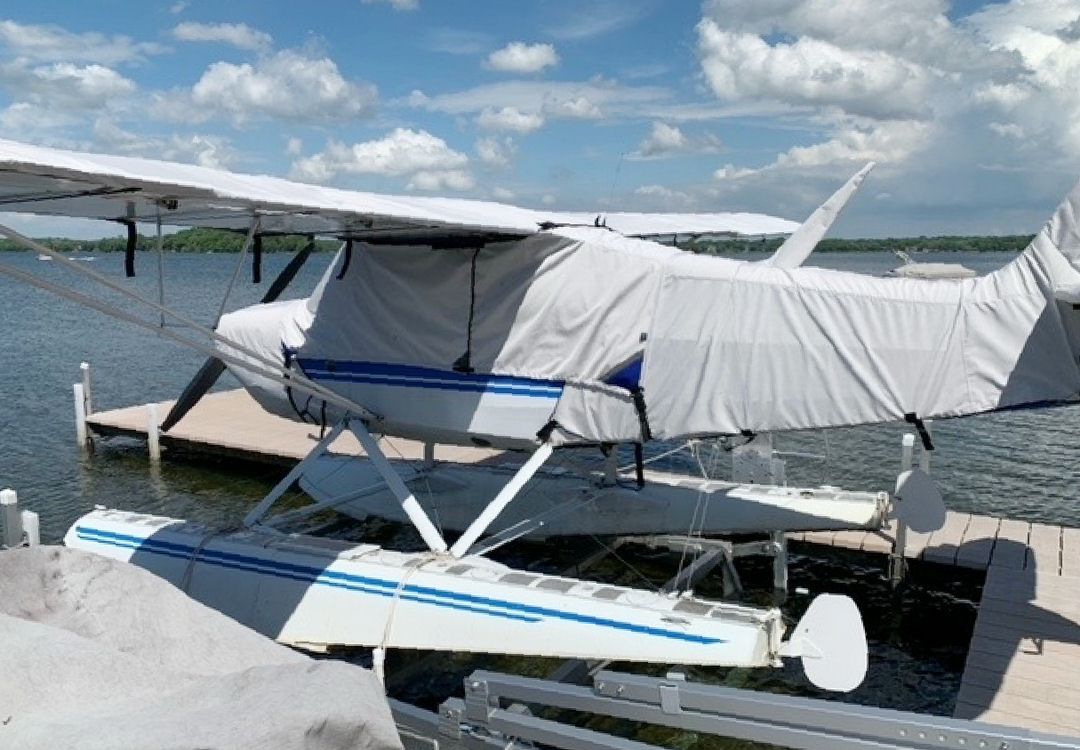 "The cover for my Citabria Explorer exceeded my expectations."
-RA, Blairstown, NJ USA
"Here it is, it's perfect. Thank you so much!My two partners will be very surprised. What a nice job your company did."
-JJ, West Bath, ME USA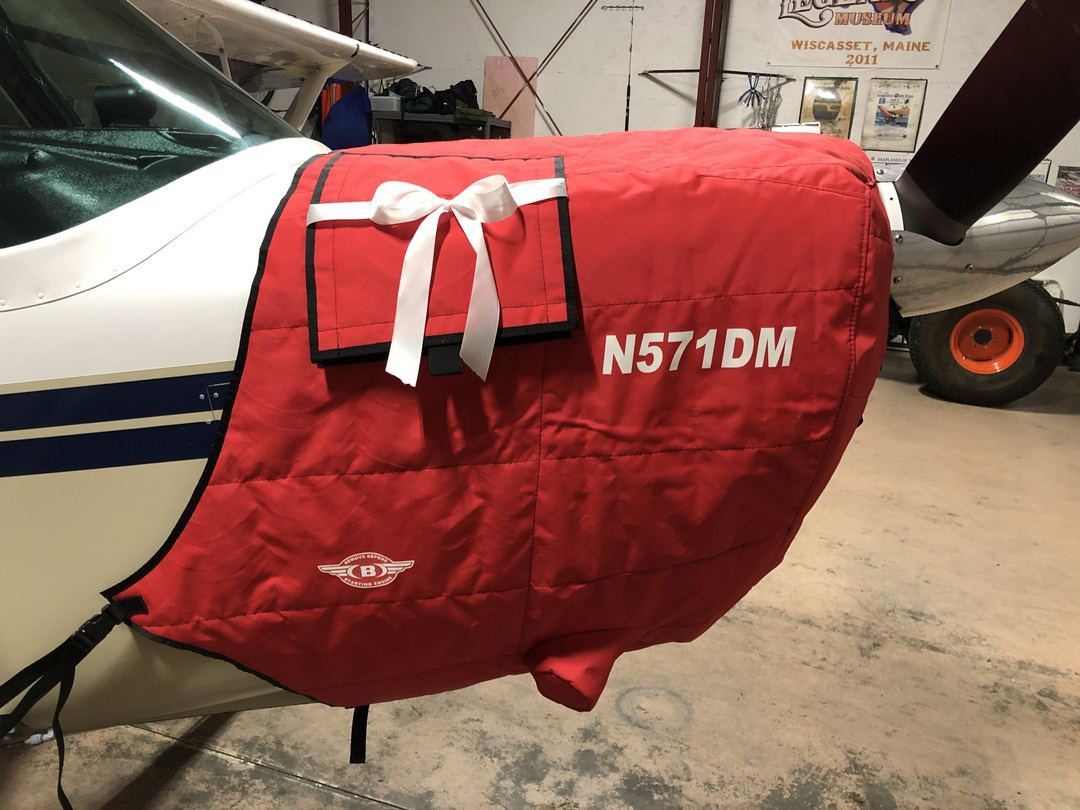 "My covers for my Scout are awesome! They fit perfect."
-WL, Fort ST James, BC CANADA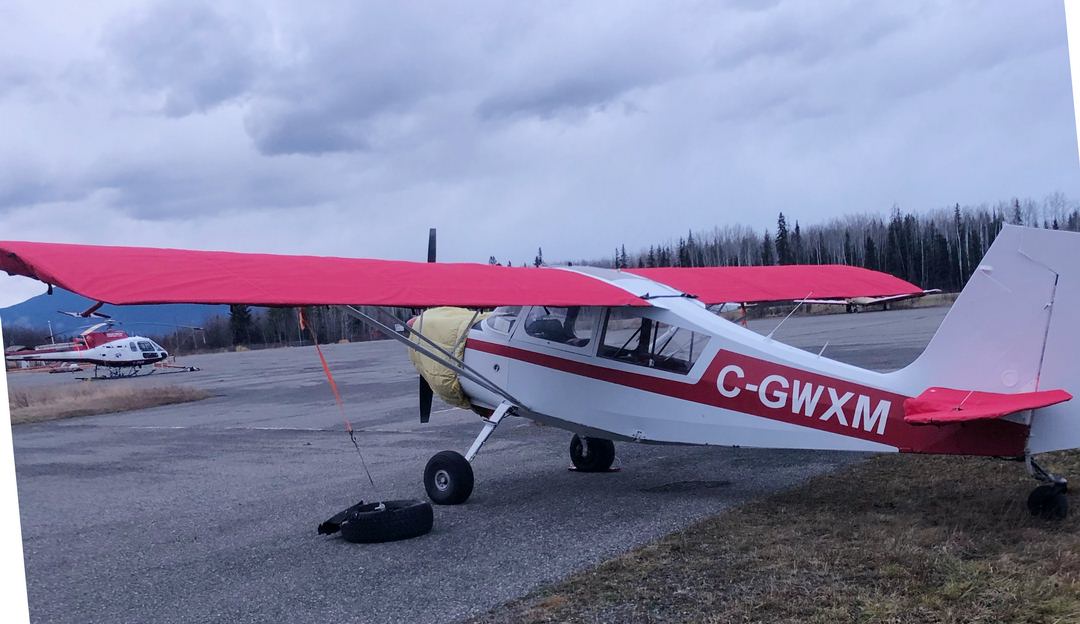 "You guys are amazing! Service and products, i. e., two canopy covers, wing covers and tail cover. Presently on order is an engine cover. Tayler has been great to work with, knowledgable and creative. Give him a raise."
-JH, Sitka, AK USA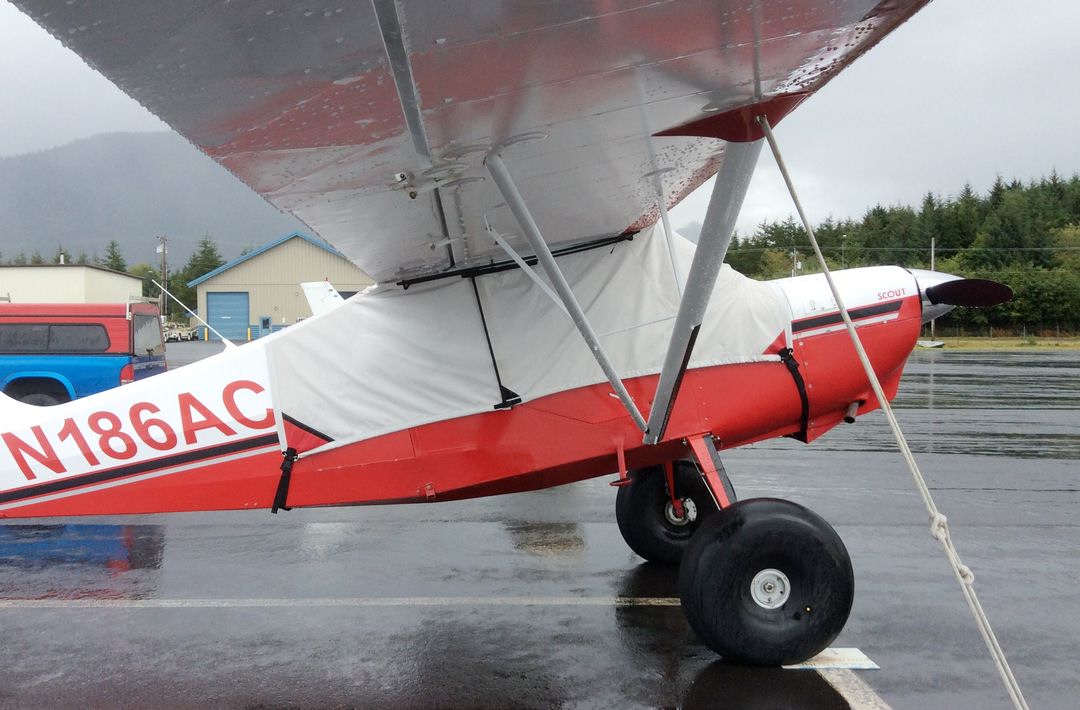 "The new cover fits great. Thank you very much."
-JT, Menomonee Falls, WI USA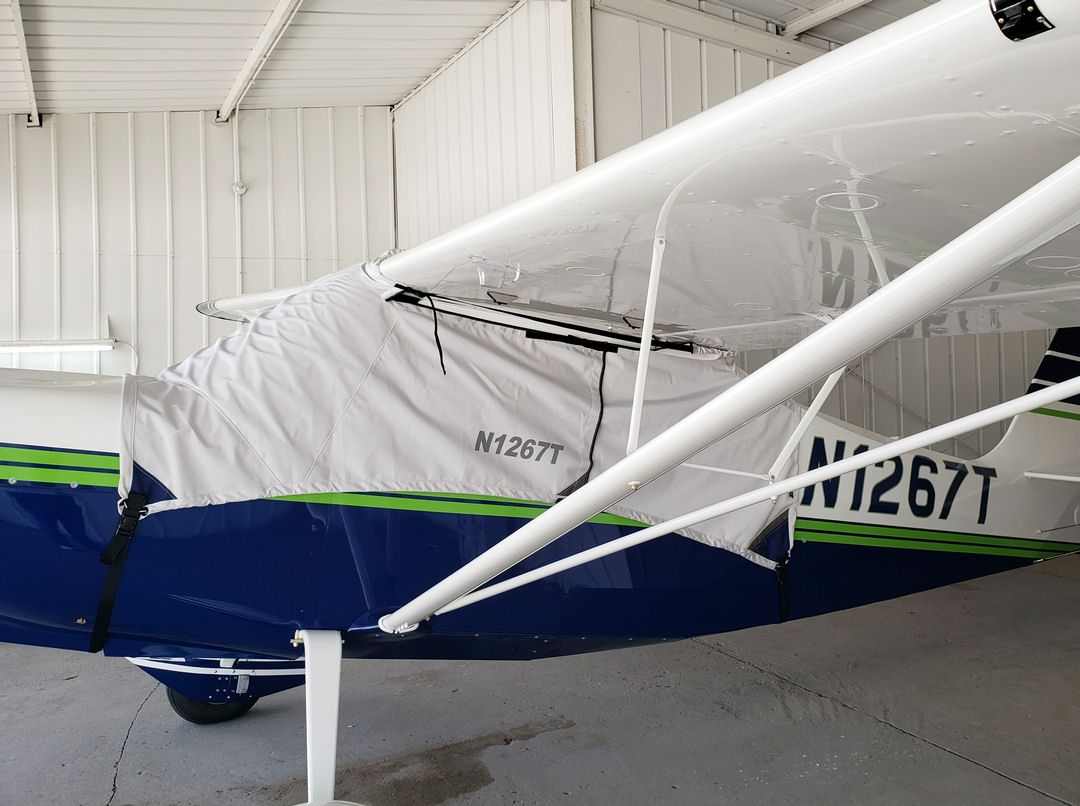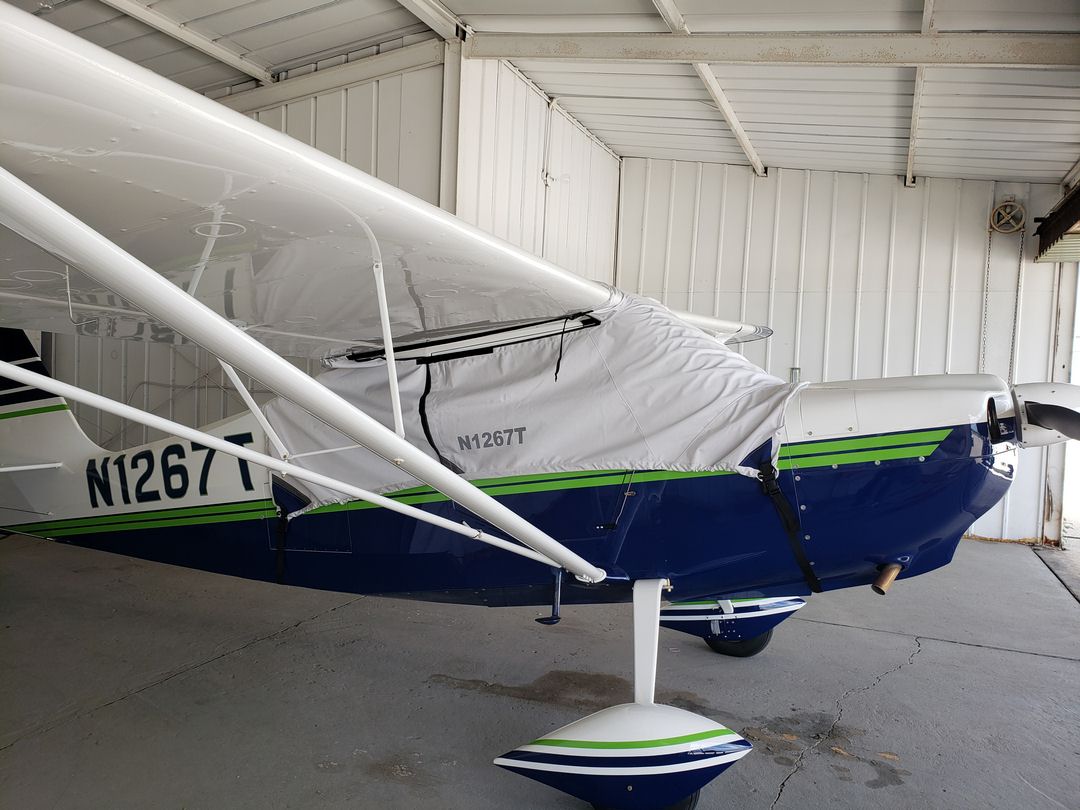 "Covers look great, fit well and are robustly made. Many thanks."
-PE, New Lambton, NSW USA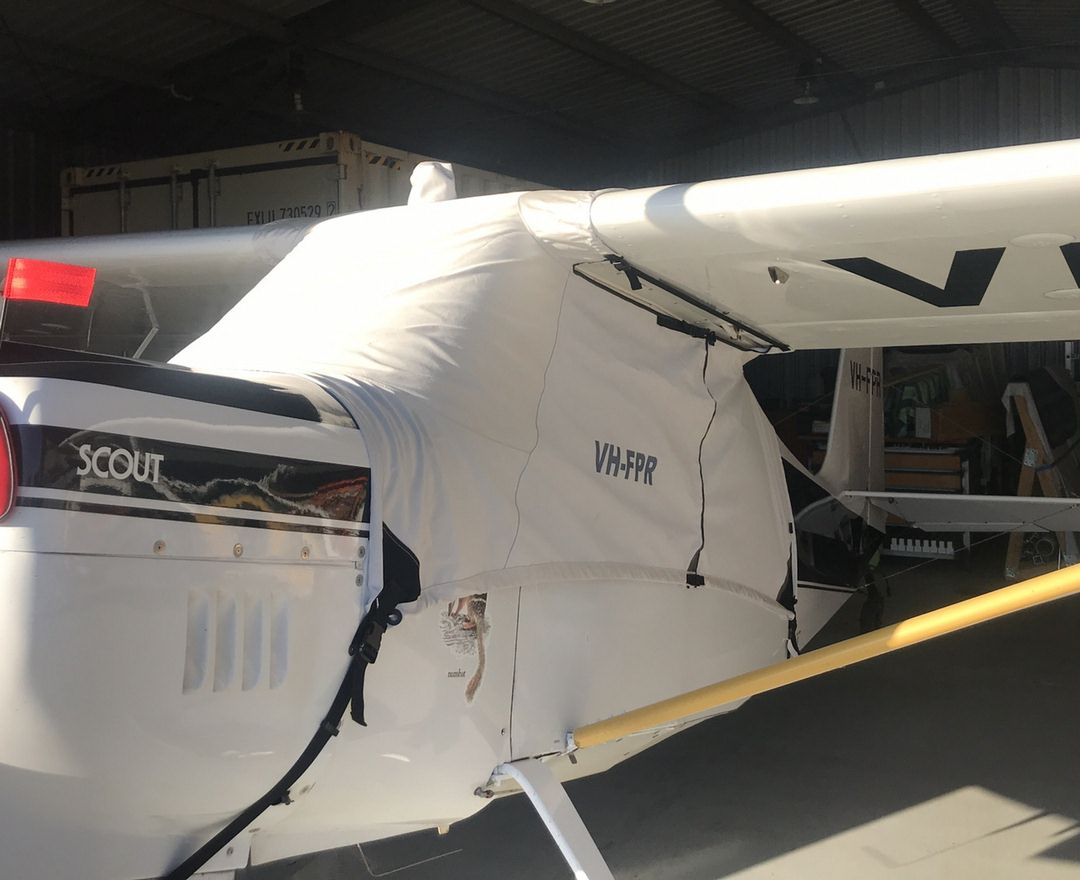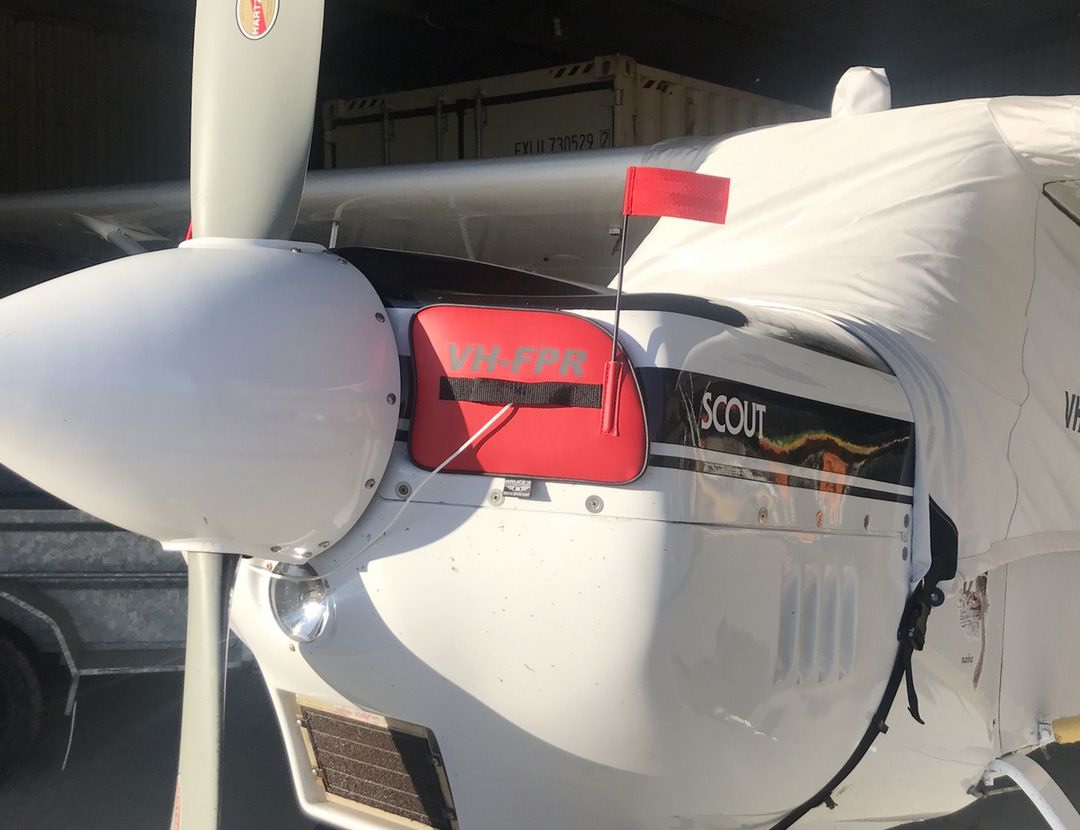 "Thank you! It looks very nice. "
-KS, Durham, CA USA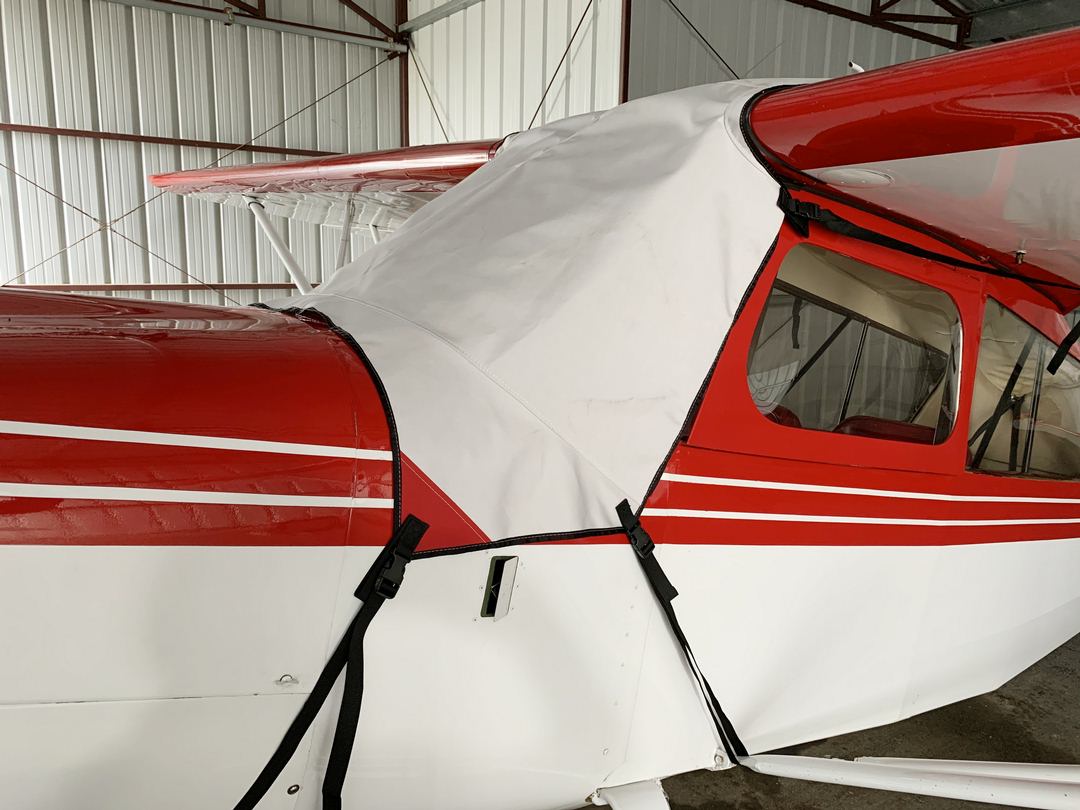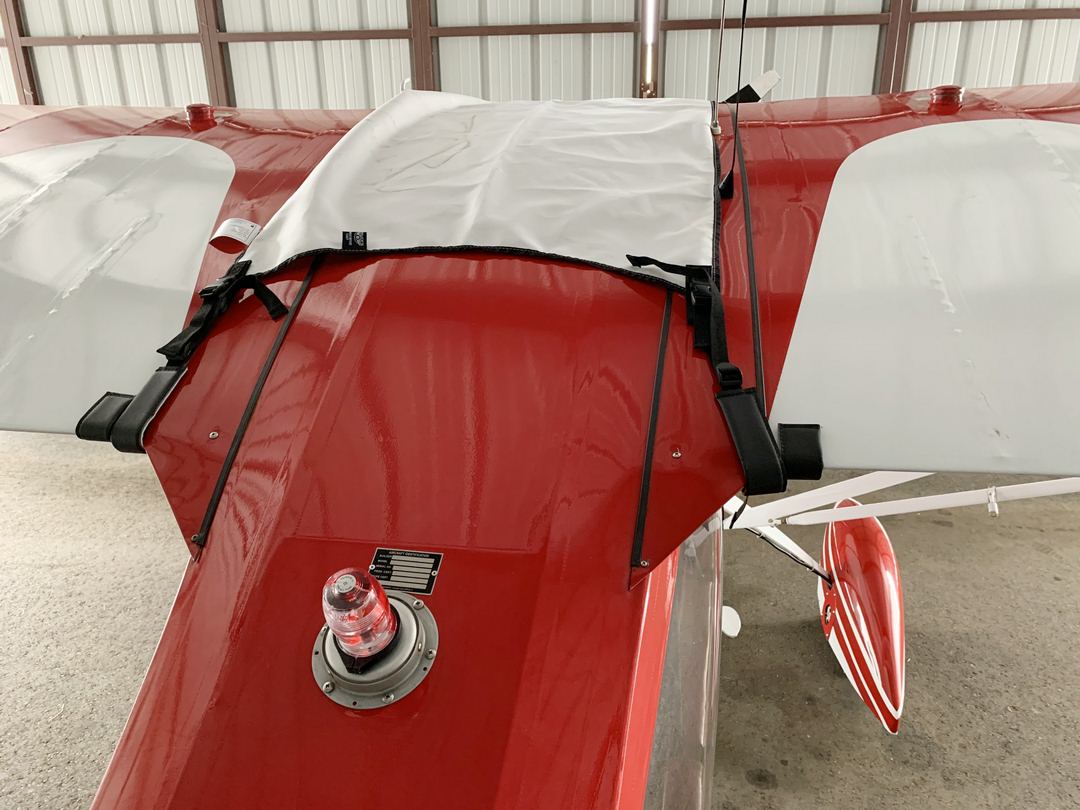 "I couldn't be happier with the results. The quality from Bruce's Custom Covers is top notch…They know how to provide customer service and attention to detail!"
-MM, Columbia, SC USA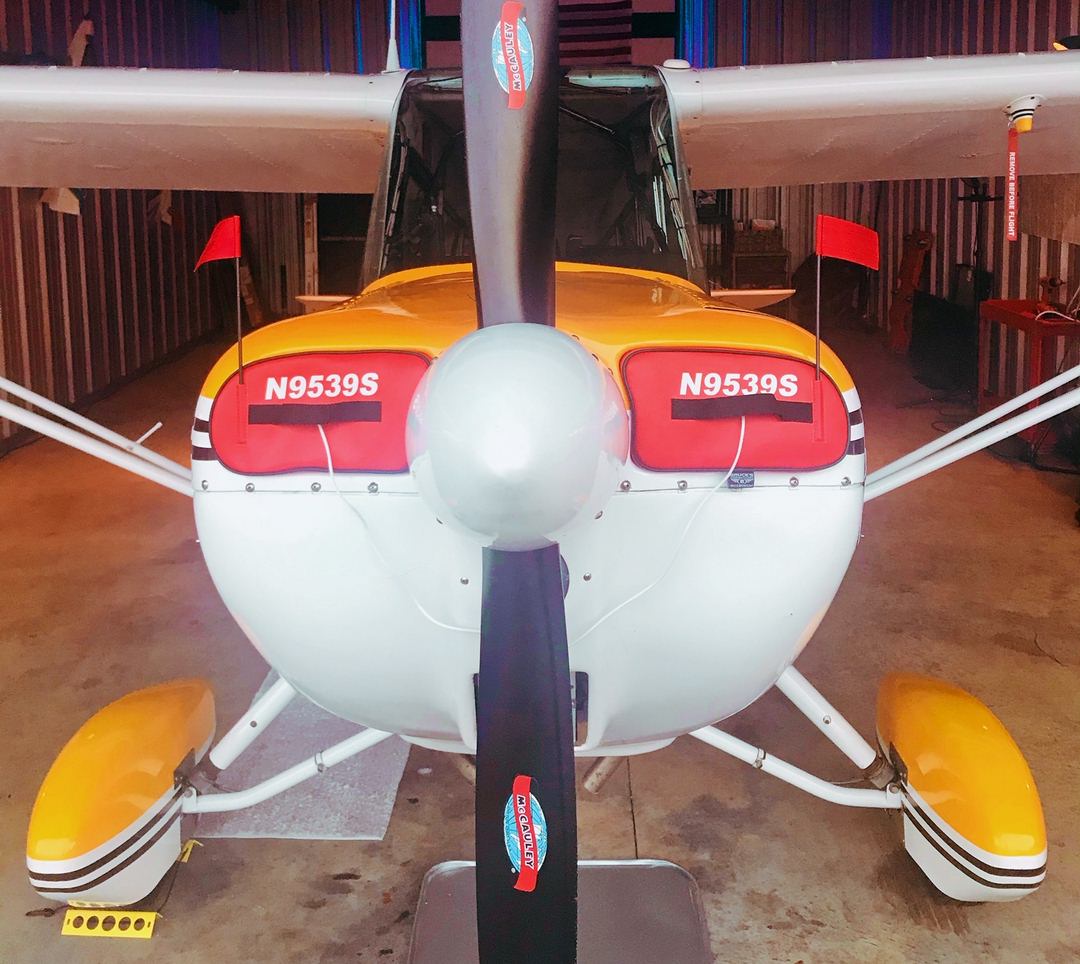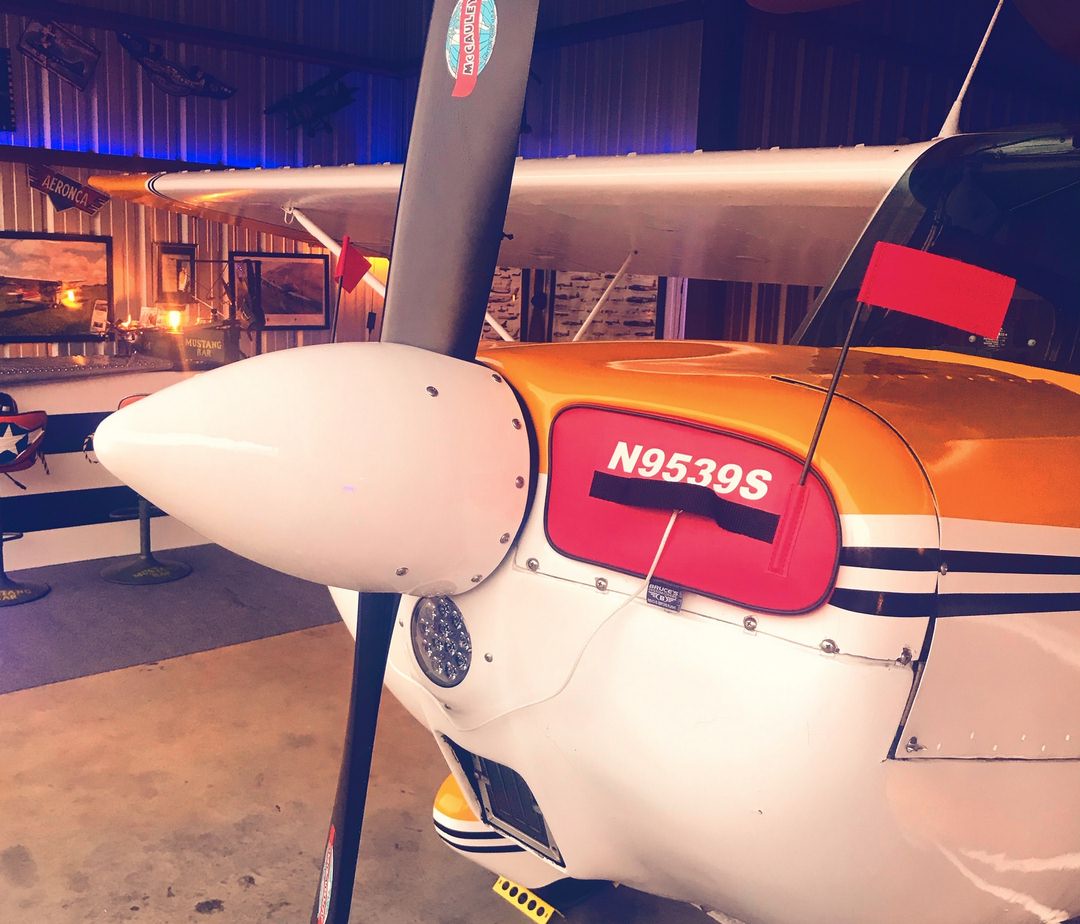 "They fit perfect, thank you!!"
-GS, Brewer, ME USA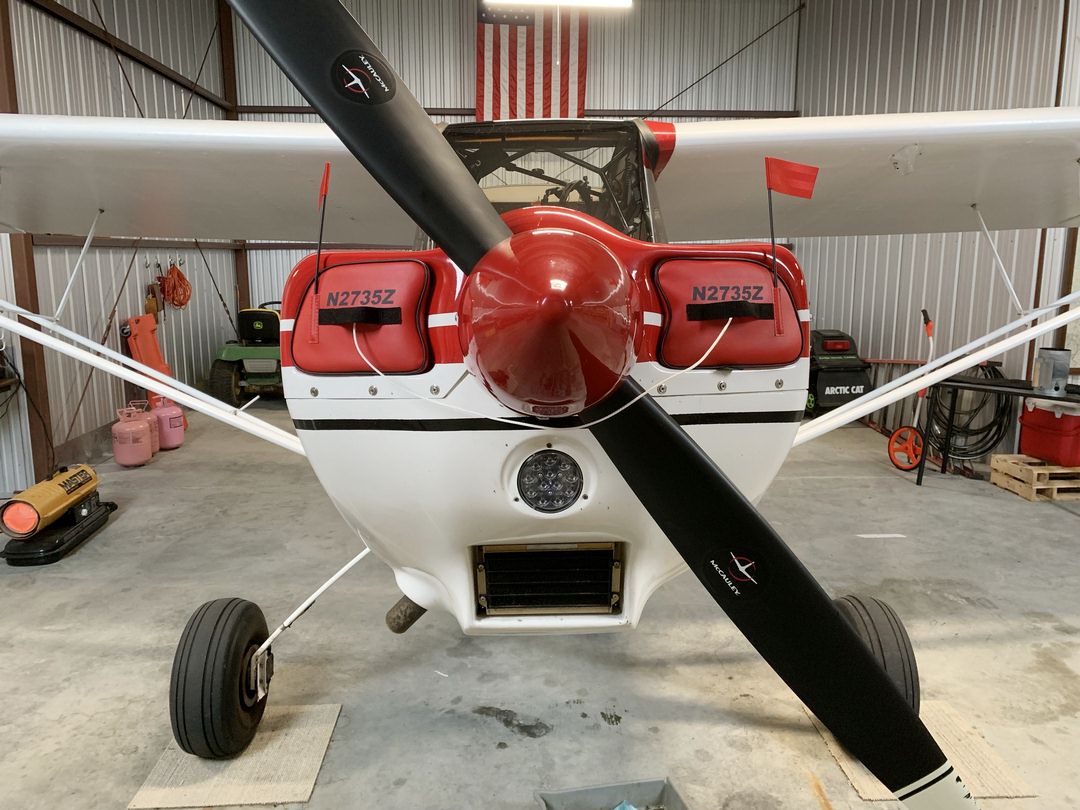 "Fabulous guys. Nice work. They fit perfect.Cheers to your team 🎉🎉✅"
-BD, Kenora, ON CANADA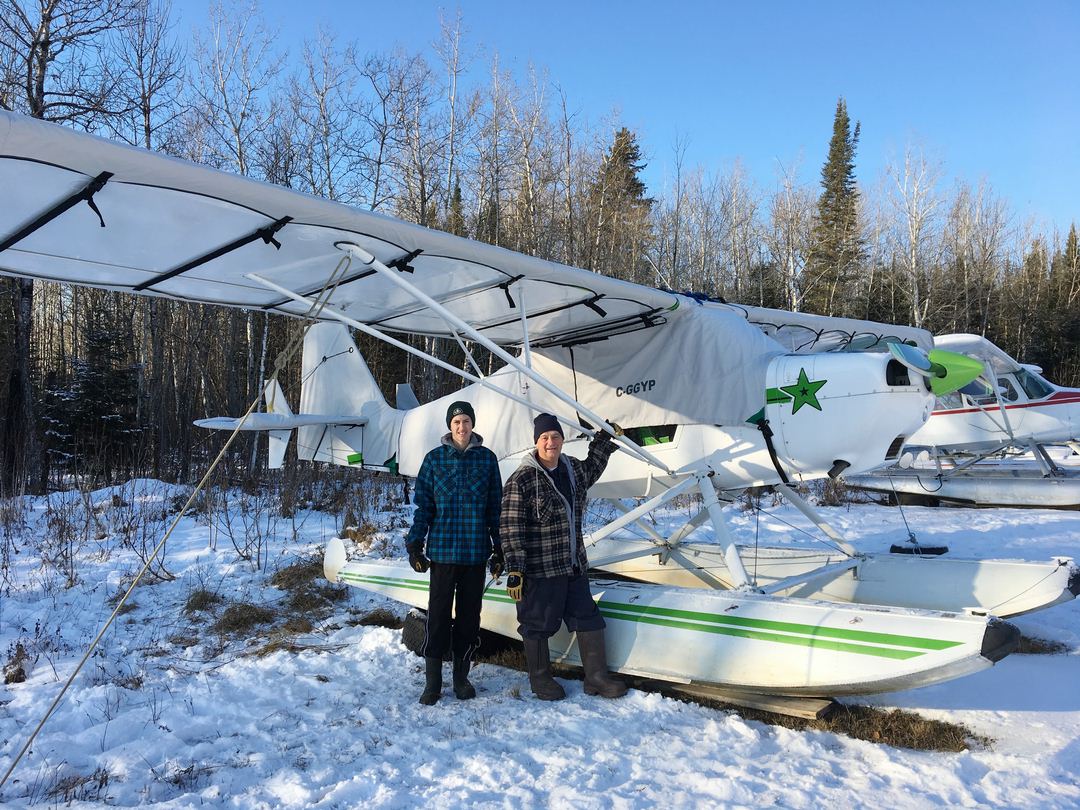 "Attached is a picture of my aircraft with the new wing covers and pitot tube cover installed.All covers I have are Bruce's. Cowl plugs, canopy, pitot tube cover and now wing covers. All fit perfect and are easy for me to install by myself.Thanks againScott"
-SR, Kamloops, CANADA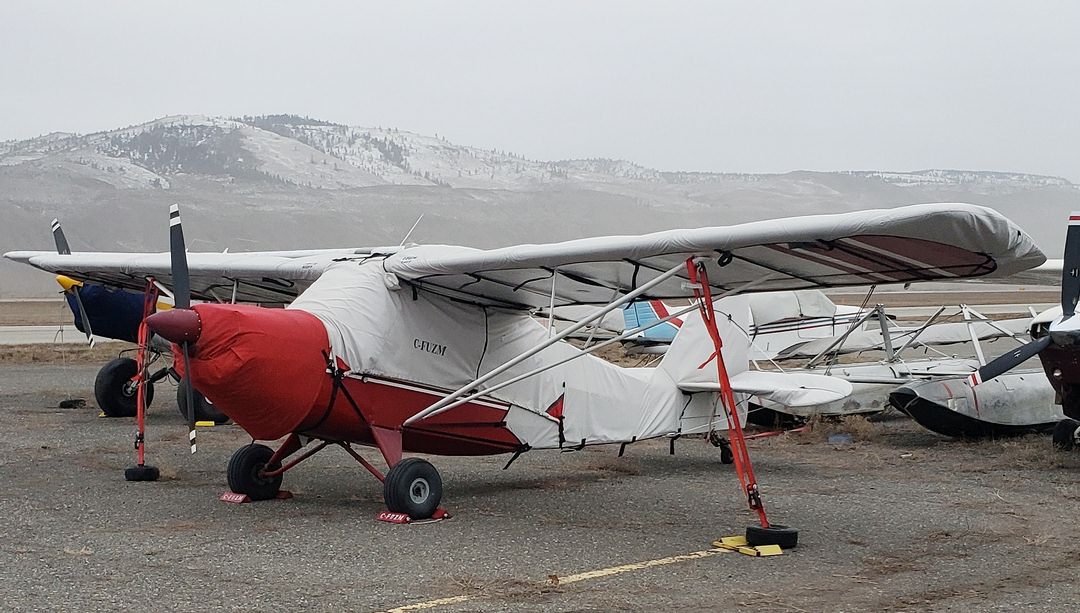 "Thanks again for the beautiful job you did on this cover for our new Scout. Just as good as the one you made for our Citabria which is still in great shape after six years up here in Alaska!"
-JH, Sitka, AK USA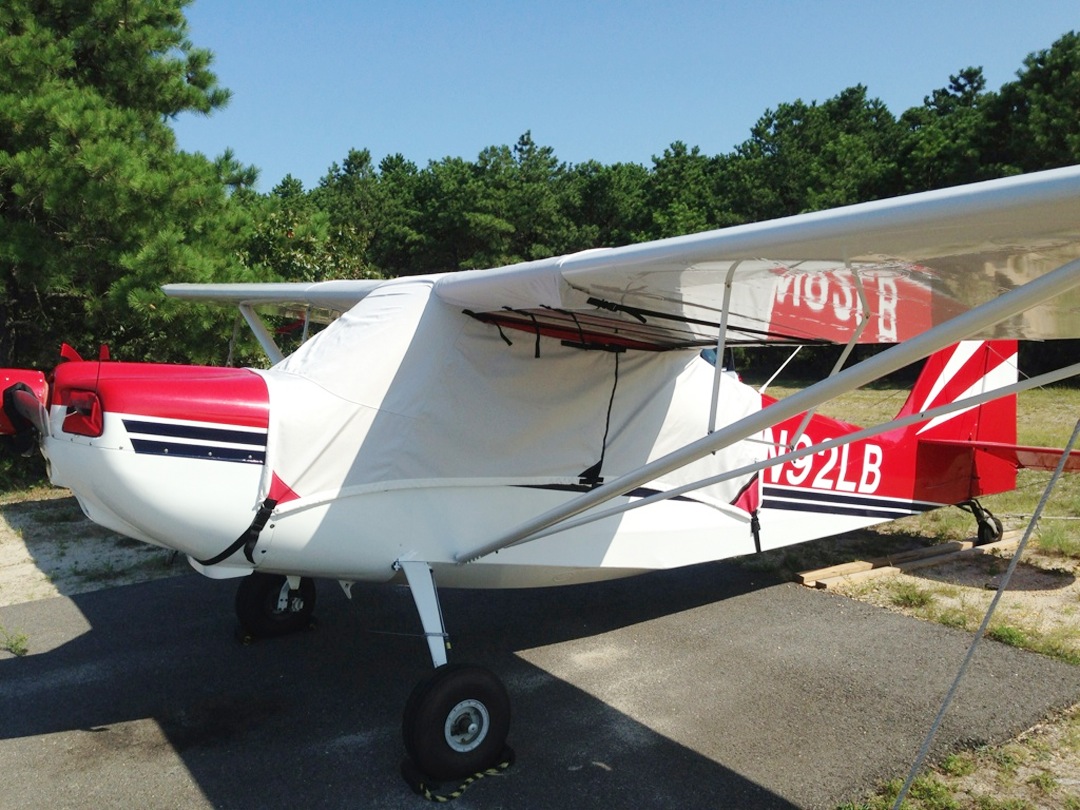 "I just bought my 1969 Citabria 7GCAA and got the cover and windshield screen too! LOVE LOVE LOVE IT! Best investment ever keeps the sun out and won't ruin my panel and is great for the rain as well. great quality! Great product! would highly recommend this to anyone who owns a plane and is worth the money. customer service was great. (Ha, They got to call me before I got time to call them) Great product!"
-TP, Daytona Beach, FL USA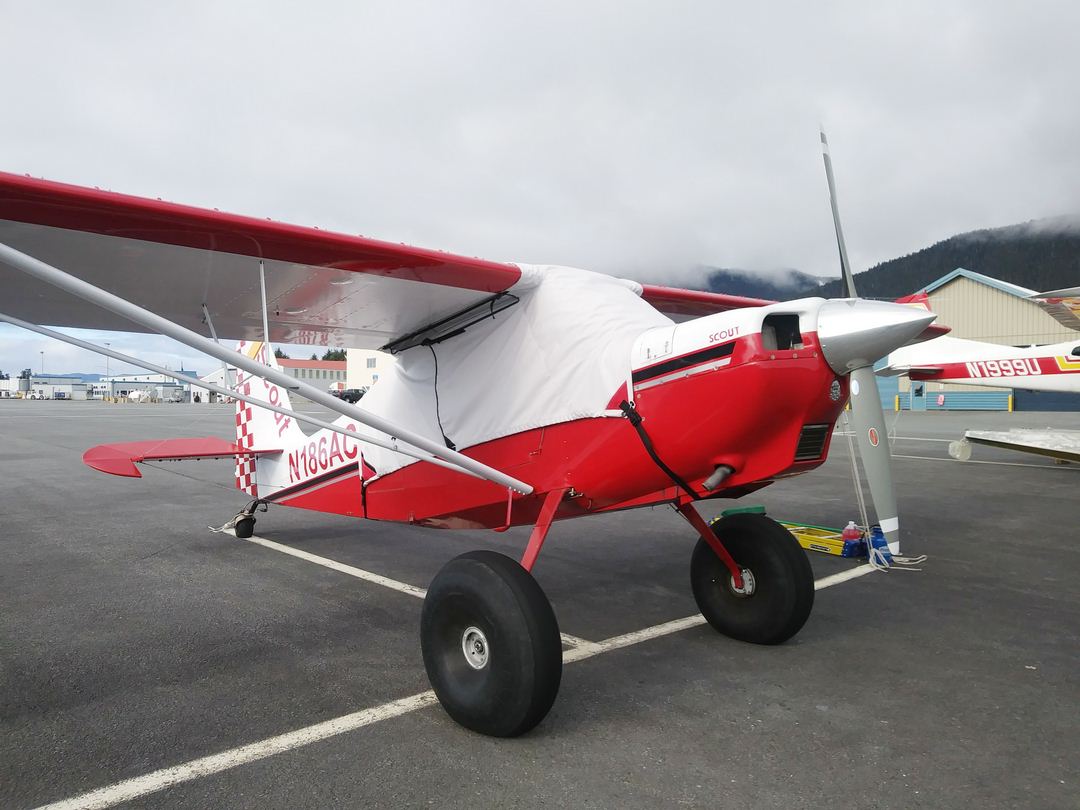 "I received the cowl plugs for my 1966 Citabria 7ECA and I wanted to say that they are incredible. The fit is absolutely perfect and they are a great addition to my airplane. The quality is the best I have seen when compared to others. "
-JR, Kamloops, BC CANADA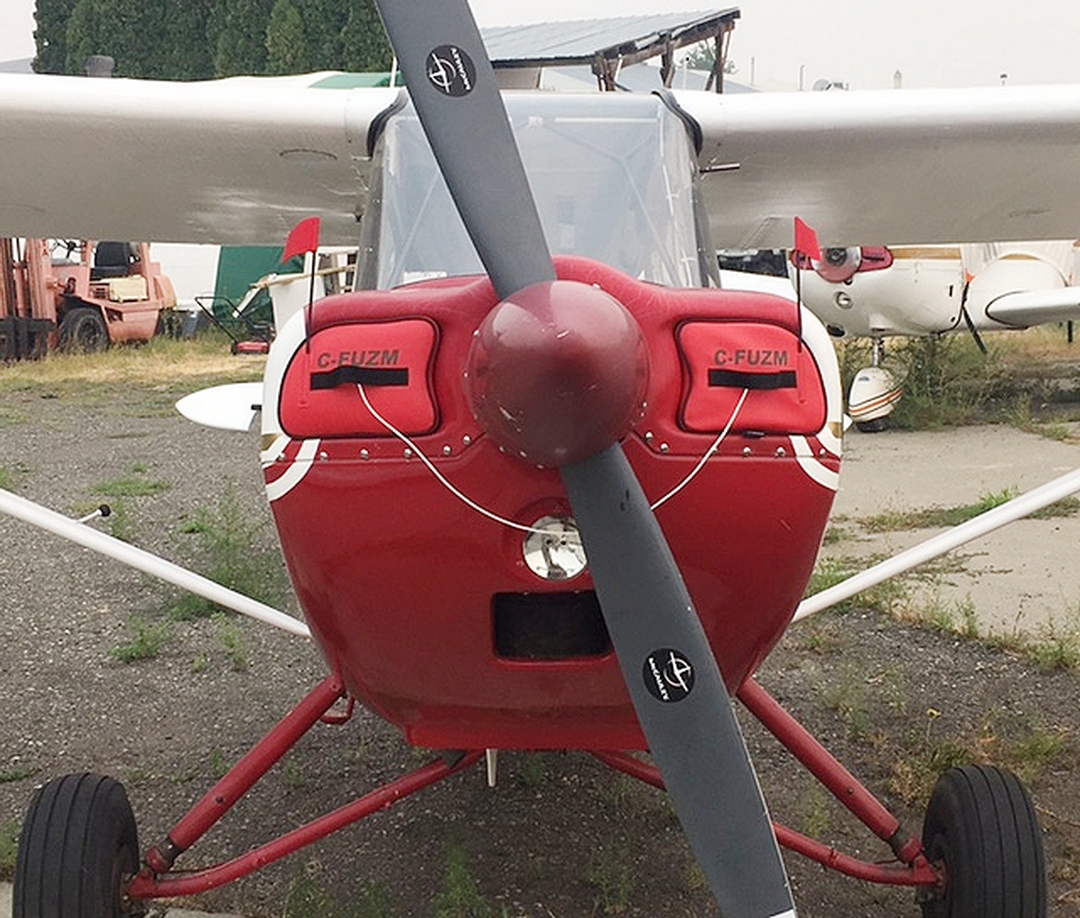 "Great covers, incredible workmanship!"
-BR, GUSTAVUS, AK USA